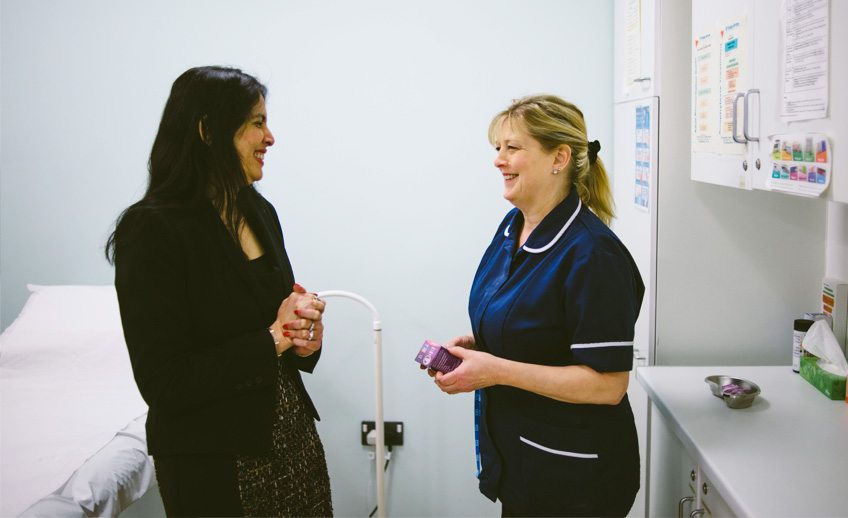 Health Care Assistant Home Visiting Service
Location
Patients Home
Opening Hours
Monday – Friday 09:00-17:00

About the service
Greater Peterborough Network's Home Visiting Service has been put into place to support GP Surgeries to provide timely care for their registered housebound patients.  GP Surgeries can refer to their patients to us and one of our Health Care Assistants will go to a patients home to carry out basic procedures such as blood tests and blood pressure checks and urine screening. The team have full access to the patients record and the results of the checks are added to the record as soon as available. This allows the referring clinician to make an informed decision about the patients care plan.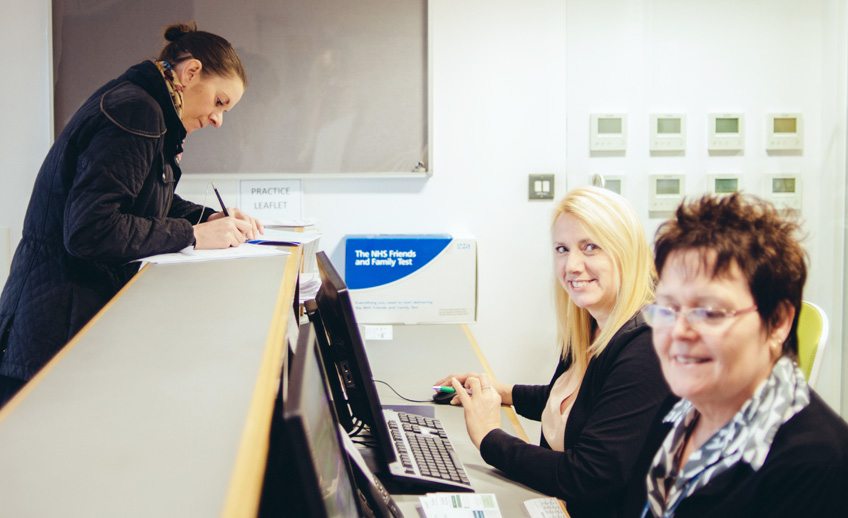 Peterborough GP Hub
 Locations
City Care Centre, Thorpe Road, Peterborough, PE3 6DB
Parnwell Medical Practice, Salters Gate, PE1 4YL  
About the service
The GP Hub is a service that was introduced to ensure patients who could not get to their GP Surgery during the day due to work or other commitments could access routine care on evenings and weekends. It also provides additional appointments to manage the increasing level of demand for healthcare across the City.
Service Offer
The GP Hub has local GP's offering telephone and video appointments, with the ability to bring patients in for a face to face consultation if required.
There are Advanced Practitioners offering appointments for minor illness and injury.
We also run a daily practice nurse clinic providing things like wound dressings, blood tests, smears and blood pressure checks.
Health Checks for Patients Registered with Serious Mental Illness
 Location
GP Surgeries Across Greater Peterborough
Opening Hours
Monday – Friday 09:00-17:00

About the service
Greater Peterborough Network are commissioned to provide Health checks to people living with serious mental illness. This health check by a specialist health care assistant is for 45 minutes and includes a discussion about their physical and mental wellbeing and health screening procedures including blood tests, blood pressure checks along with measuring their height and weight. The aim of the service is to increase the number of patients with mental illness attending an annual health check and ultimately taking action to improve their physical health.
COVID Response: Home Pulse Oximetry Service
Location
Patients Home
Opening Hours
Monday – Friday 08:00 – 16:00
About the service
Pulse Oximetry involves placing a small clip like device on to your finger and measures the level of oxygen in the blood. In response to the COVID pandemic and to support COVID positive patients to remain safe and well at home, Greater Peterborough Network is providing a service that delivers pulse oximeters to patient's homes. Once a patient as been talked through how to use the device, patients are called by one of our experienced handlers five times over a two-week period to check in on how they are feeling and gather pulse oximeter readings. These readings are added to the patients record so their registered GP can make informed decisions about their care.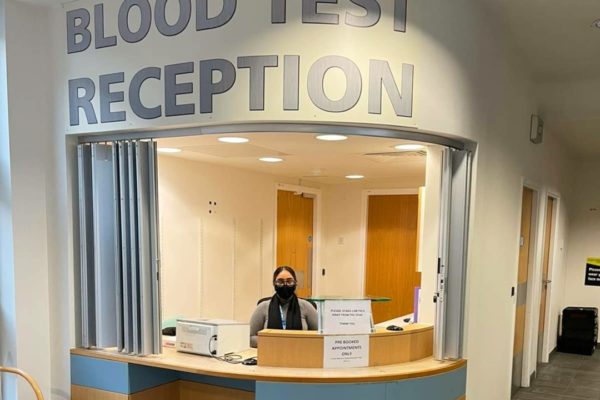 City Care Centre Phlebotomy Reception Team
Location
City Care Centre, Thorpe Road, Peterborough, PE3 6DB
Opening Hours
Monday – Friday 08:00 – 16:00
About the service
In response to the COVID pandemic the Phlebotomy Service run by Noviche Bioscience Ltd was having issue with the number of patients dropping in for blood tests. The service provides blood tests to patients registered with GP surgeries across Greater Peterborough, as well as the Hospital.  The numbers attending each day meant social distancing was difficult to achieve.
To support the safe running of the City Care centre and the service in the summer of 2020 we introduced an appointment system for GP Surgeries to be able to book patients in for a blood test at a specific time. Greater Peterborough Network now staff a Blood test reception desk at the City Care Centre. The desk has full access to the appointments booked for the day and a printer for printing out the blood test form that accompanies the blood sample. This has removed the need to attend the GP Surgery to collect the blood form and greatly reduced the queue length, ensuring appointments are evenly spread throughout the delay.
Core Offering
Reception
Appointment based system for GP Surgery referrals
Print blood forms